You will find the archipelago of Zanzibar, also known as the spice islands, off the east coast of Africa. Only two-and-half hours by fast ferry from Dar es Salaam and 30 minutes by plane.
There are four main islands, of which two primary islands (Unguja and Pemba island) with human populations belong to the Zanzibar semi-autonomous region of Tanzania, including a coral island (Latham island) that serves as an important breeding ground for seabirds unique in the Western Indian-Ocean. In addition to several smaller islets that surround them of which some are temporarily inhabited.
There are five Important Bird Areas. Over 230 species can be found of which four endemics, and several endemic sub-species and is an important area for Palearctic visitors (some individuals stay all year) and Intra-African migrants.
Unguja
The main island Unguja, Zanzibar as most call it, is well known for its beaches and coral gardens, the spices, the Red Colobus monkeys and the World Heritage Site of Stone Town. There are two Important Bird Areas (IBA): Jozani Forest-Chwaka Bay National Park (IBA TZ057) and Menai Bay (IBA TZ044). In addition to protected Mangrove forests, mud flats, coral flats and sandy beaches spread around the islands which have all their own species.
Jozani Forest is the largest area of indigenous forest in the Zanzibar archipelago. The whole area is protected as Jozani-Chwaka National Park. It is home to populations of Zanzibar red colobus monkey (A rare and endangered species found only on Unguja) and other monkey species, bushbabies, duikers and more than 60 species of birds. In Chwaka Bay we can find about 20 different waders and some other species.
The most important endemic subspecies on Unguja is Fischer's Turaco (Tauraco fischeri zanzibaricus) which is under threat due to habitat loss and can be found in Jozani Forest NP. More endemic subspecies inhabit the archipelago like the Bearded Scrub-Robin (Cercothrichas quadrivirgata greenwayii) in Unguja and Mafia island.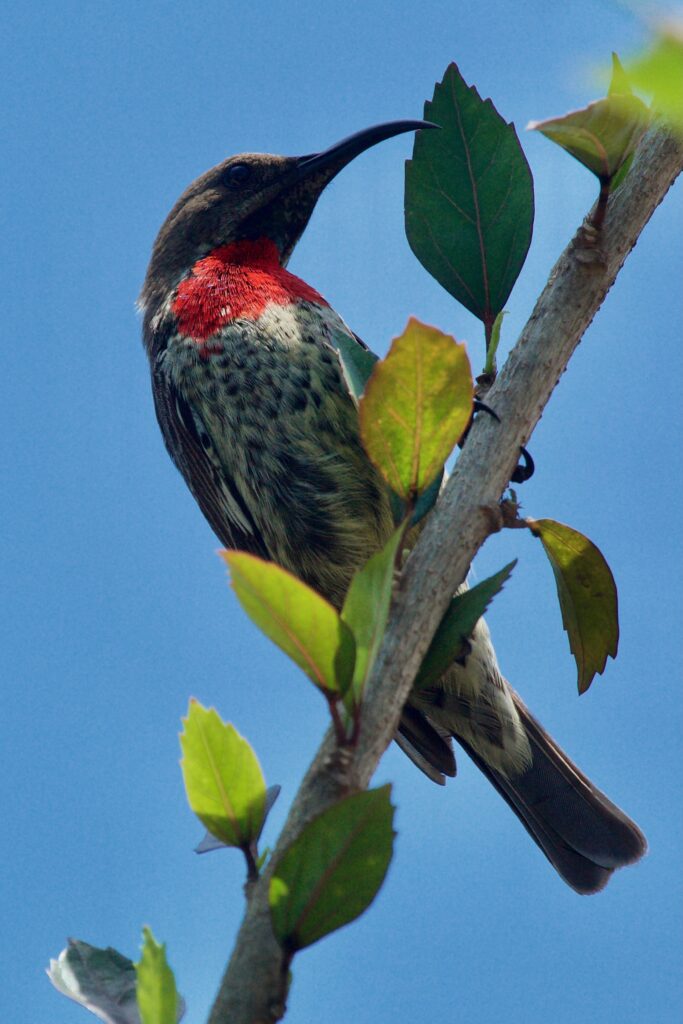 Pemba
Pemba (IBA TZ076), lies (20 minutes by plane) further north and has been overshadowed by Unguja. Although the islands are separated by only 50km of sea, relatively few tourists cross the channel. Those who do, however, are seldom disappointed because Pemba remains largely 'undiscovered'. Pemba's terrain is hilly and lushly vegetated, while much of the coast is lined with mangroves and lagoons, interspersed with idyllic beaches and islets next to mud flats and coral flats.
In far northeastern Pemba, dense and wonderfully lush Ngezi is one of the last remaining areas of indigenous forest that once covered much of the island, and is as close to a rainforest as you'll get anywhere in Zanzibar archipelago.
Unlike its neighbour Unguja, Pemba is thought to have been isolated from the continent by a deep channel for several million years and is classified as a true oceanic island (Archer and Turner, 1993). Due to this different geological past, you can find four endemic species: Pemba Green Pigeon (Treron pembaensis), Pemba Scops Owl (Otus pembaensis), Pemba White-eye (Zosterops vaughani) and Pemba Sunbird (Cinnyris pembae) and two endemic sub-species: Pemba Goshawk (Accipiter tachiro pembaensis) and Pemba Black-Bellied Starling (Lamprotornis corruscus vaughani) which makes it a great and unique area to visit for keen birders.
Latham Island
Latham island (IBA TZ027) is a flat coral island located 60 km southeast of Unguja and 66 km east of Dar es Salaam. The island was featured on an early sixteenth-century Portuguese map. It derives its present name from the East Indian man Latham who rediscovered it in 1758.
Furthermore, the island is surrounded by a fringing reef. It is oceanic as it lies off the continental shelf and is surrounded by deep water and is famous for the large colonies of Masked Booby (Sula dactylatra), Brown Noddy (Anouk stolidus), Sooty Tern (Sterna fuscata).
We observe during the calmer months of October through to mid-December. Then again from late February through to the end of April depending on weather and sea state.
What to see
Zanzibar archipelago is an important area for Palearctic visitors, of which some stay all year round. Roughly the period is October-March. It is of major importance for migratory waders including Grey Plover (Pluvialis squatarola), Little Stint (Calidris minuta) and Curlew Sandpiper (Calidris ferruginea).
As mentioned before, the Zanzibar archipelago has a total of five IBAs which are important for waders and terns, including non-breeding populations of Crab-plover (Dromas ardeola). About 20% of the global Crab-Plover population resides here!
The 'Steppe' Whimbrel (Numenius phaeopus alboaxillaris) is a little-known and very rare subspecies that visit the archipelago.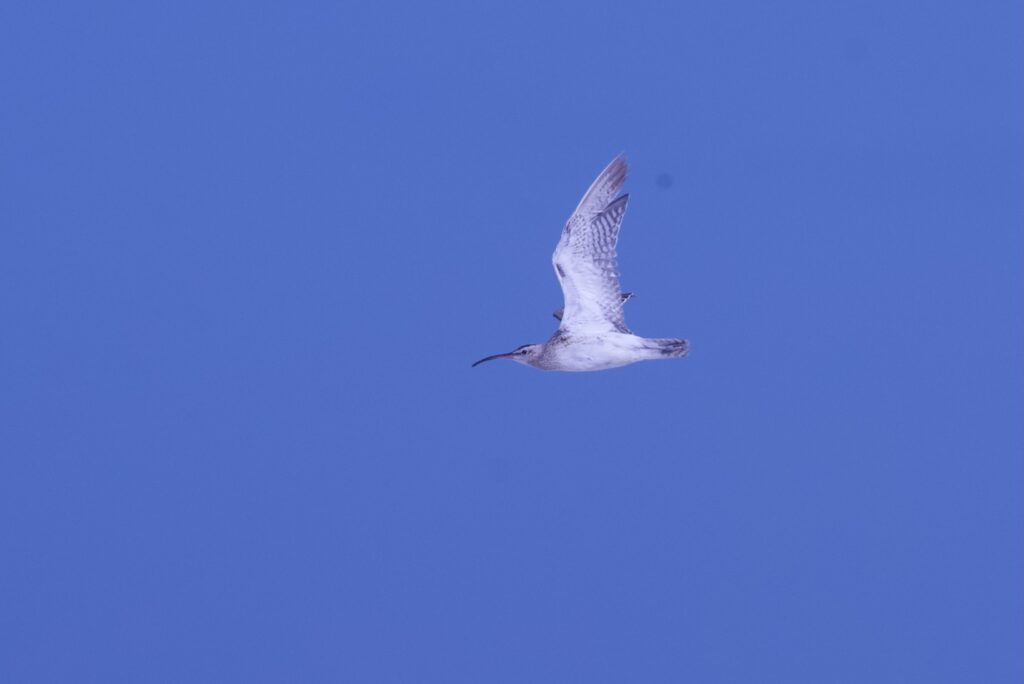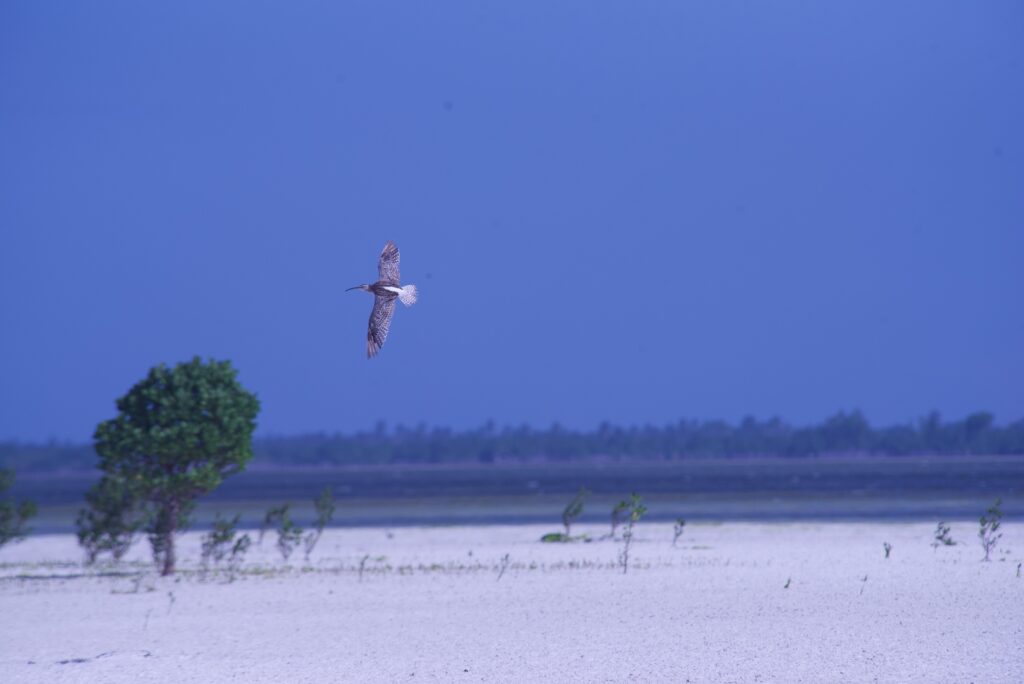 Shorebird species:
Common-ringed Plover; lesser and greater Sand-plover; white-fronted Plover, Grey plover; Ruff (uncommon); Red-necked Phalarope (uncommon); Common-; Wood-; Marsh-; Curlew- and Terek- Sandpiper; Common Greenshank; Sanderling; Little Stint; Black-tailed Godwit (rare); Bar-tailed Godwit; Whimbrel; Eurasian Curlew; Ruddy Turnstone; Eurasian Oystercatcher, Great Painted-Snipe, Black-Crowned Night-Heron, Grey Heron, Black-headed Heron, Purple Heron, Black Egret, Dimorphic Egret, Little Egret, Intermediate Egret, Great Egret, Greater- and Lesser Crested Tern, Common Tern, Saunders Tern, Roseate Tern, Caspian Tern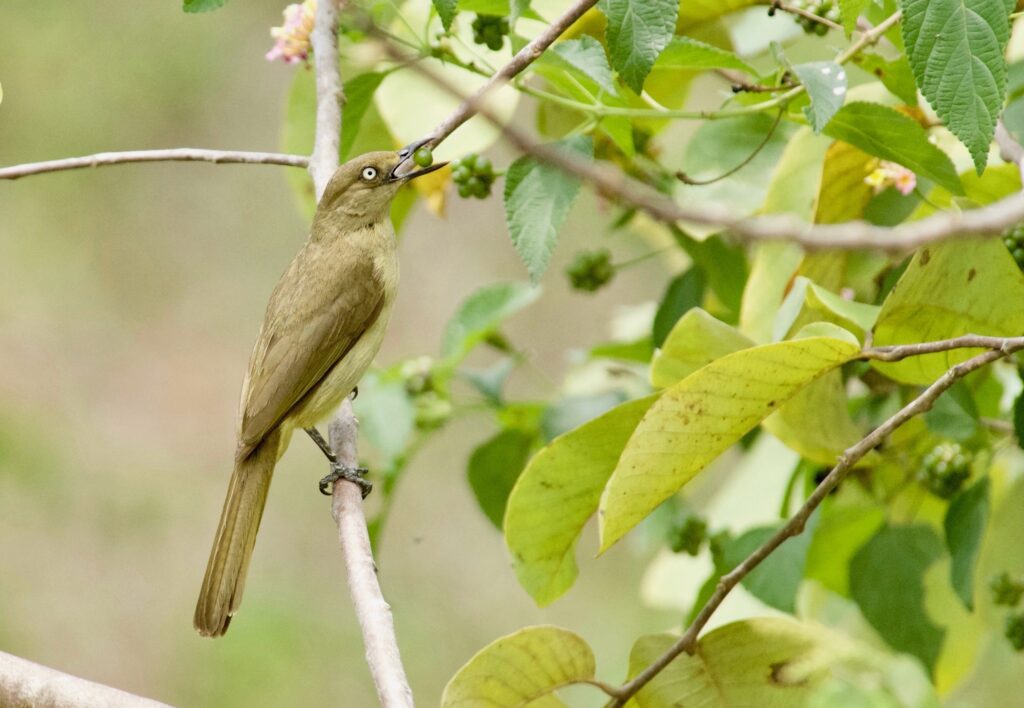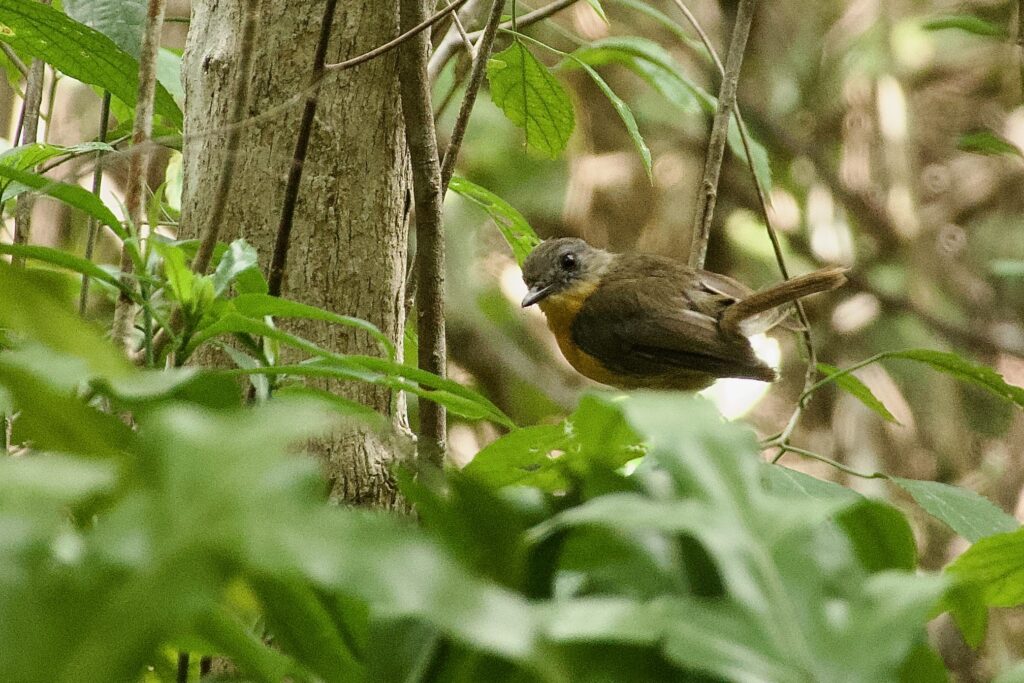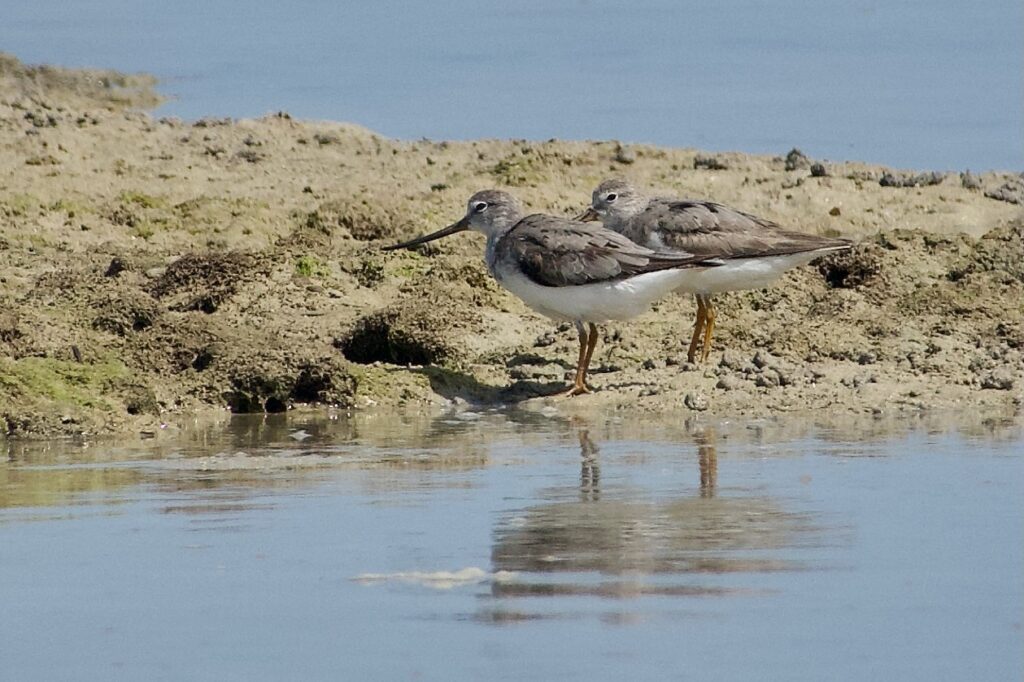 Blue-cheeked bee-eater; Spottedflycatcher, Osprey (rare), Willow Warblers and Eurasian Orioles are regular winter visitors as well.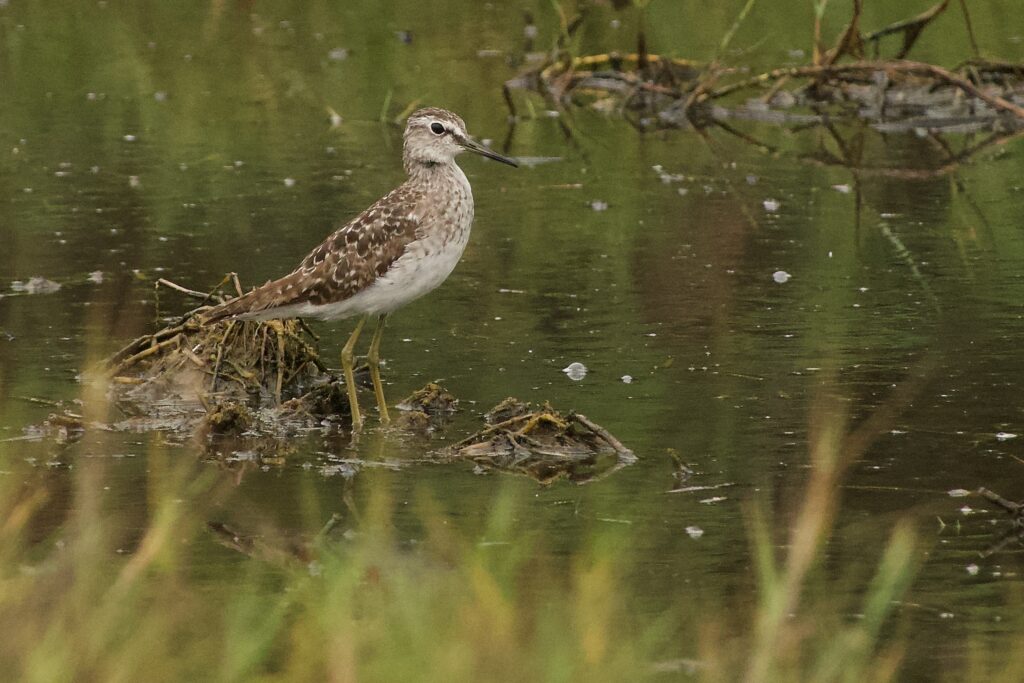 Intra-African migrants in the months from May to October like the rare and threatened Malagasy Pond Heron (Ardeola idea) which is regularly spotted. Around the same period, the Madagascar Bee-eater (Merops supercilliosus) visits our region.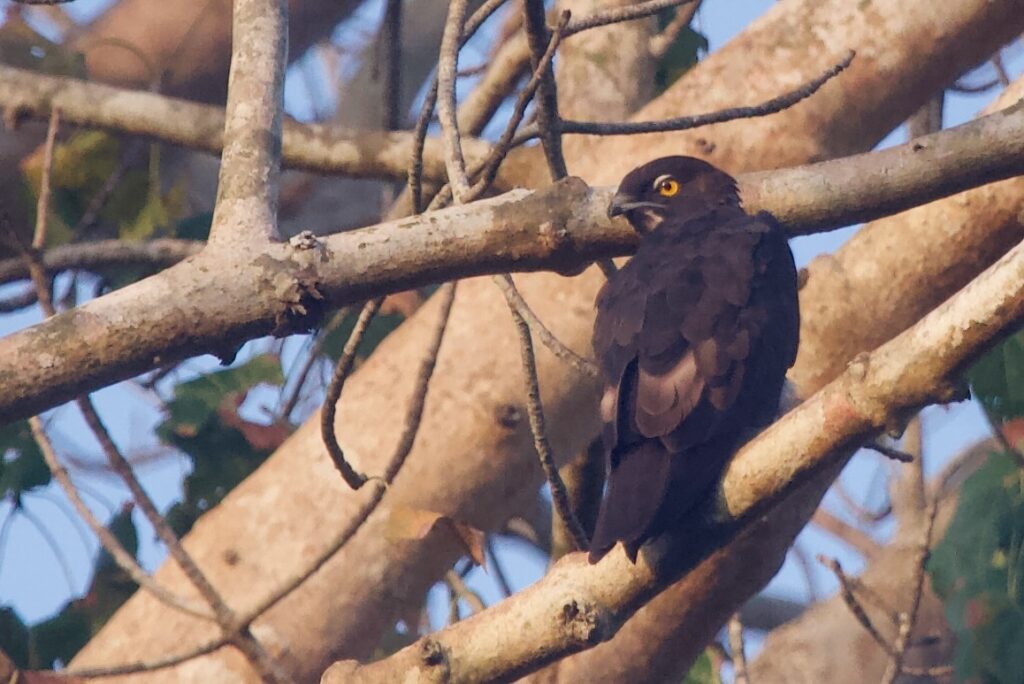 Interesting residents are the rare East Coast Akalat, Little Bittern, Western Cattle Egret, Long-Tailed Cormorant, African Swamphen, Moorhen, Little Grebe, Cardinal and green-backed Woodpecker, Crowned Hornbill, Eastern Nicator, Fork Tailed Drongo,  African Paradise Flycatcher, Crested Flycatcher, Pale Batis, Scarlet Chested-, Collared-, Purple Banded, Grey- and Olive Sunbird, little Greenbul, Black-capped Bulbul, Palm Swift, Little Swift, Wire-tailed Swallow, Lesser Striped Swallow, Black-backed Puffback, African Reed Warbler, Lesser Swamp Warbler, African Pipit, Southern Grey Sparrow, Yellow-breasted Apalis, Malachite Kingfisher, Striped Kingfisher, Pygmy Kingfisher, Pied Kingfisher, Water Thick-knee, Barn Owl, Wood Owl, Fish Eagle, Palm Nut Vulture, Red-necked falcon, Dickinson's Kestrel, African Goshawk, Bat Hawk, Black Sparrow Hawk and many more.